Connecticut, the third smallest state in the U.S., is often overlooked when it comes to camping. However, this gem is packed with stunning landscapes, beautiful beaches, and lush forests that make it a camper's paradise. If you're looking for the best camping in Connecticut, you've come to the right place!
We're here to provide you with a list of the best camping places in the state, but that's not all! You will also be provided with a plethora of useful camping tips. That way, you can have the best experience and peace of mind on your next adventure. Let's jump right into it!
The Top 5 Campgrounds in the Nutmeg State
1. Hammonasset Beach State Park, Madison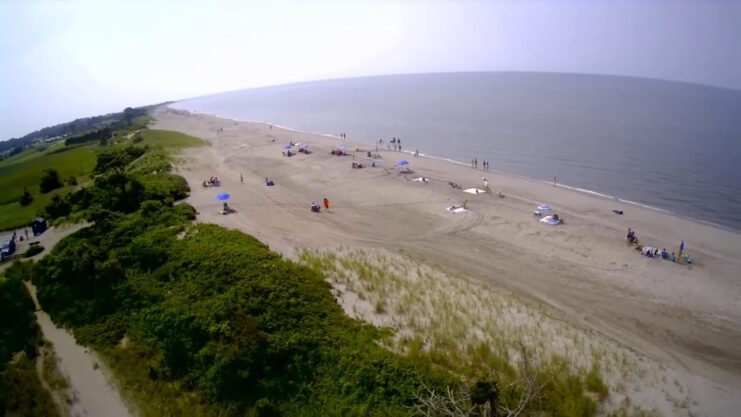 As Connecticut's largest shoreline park, Hammonasset Beach State Park offers over two miles of beach where campers can swim, sunbathe, and picnic. The campground has 558 sites, including both tent and RV spots. The Meigs Point Nature Center at the park offers educational programs and exhibits about the local ecosystem.
2. Rocky Neck State Park, East Lyme
This park is a great choice for families and solo adventurers alike. The campground offers 160 sites and the park features a beautiful sandy beach, picnic groves, and hiking trails. The park is also home to diverse wildlife, making it a great spot for bird-watching.
3. Lake Waramaug State Park, New Preston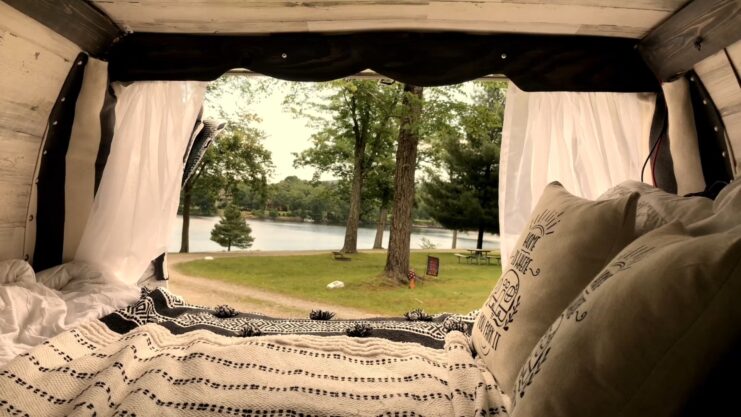 This park is nestled around a beautiful, glacier-formed lake. The campground offers 76 sites, perfect for both tent and RV camping. The lake is great for fishing, swimming, and boating. There are also hiking trails around the lake that offer stunning views.
4. Devil's Hopyard State Park, East Haddam
Known for its stunning waterfall, Chapman Falls, this park has a campground with 21 wooded sites. The park offers several hiking trails, with the most popular one leading to the waterfall. It is also a popular spot for bird watching and fishing.
5. Macedonia Brook State Park, Kent
This park features hiking trails and a campground with 51 sites. The Blue Trail crosses Cobble Mountain and several other peaks, offering outstanding views of the Catskill and Taconic mountains. It also allows fishing and is a great spot for fall foliage viewing.
Lesser-Known Campgrounds You Should Visit
Black Rock State Park: This park is known for its rocky outcroppings and Black Rock Pond. The campground has 78 sites and is a great choice for those who enjoy fishing and boating. The park also offers hiking trails that provide great views of the Western Highlands.
West Thompson Lake, North Grosvenor: This location offers kayaking, fishing, and an 18-hole disc golf course at the campground. The lake is a great spot for bird watching and the surrounding woods offer trails for hiking and mountain biking.
Kettletown State Park, Southbury: This park features Lake Zoar, the fifth-largest lake in Connecticut. The park offers hiking trails with views of the lake and a campground with 61 sites. The lake is a popular spot for fishing, boating, and water skiing.
Bigelow Hollow State Park and Nipmuck State Forest, Union: These parks offer over 9,000 acres of land for camping and exploring. They are interconnected and offer an extensive trail system for hiking and cross-country skiing. The parks also have several ponds and a large lake for boating and fishing.
Harkness Memorial Park, Waterford: This park features the Eolia mansion, a beautiful 42-room Renaissance Revival mansion, and nearby Camp Harkness for campers with disabilities. The park offers panoramic views of Long Island Sound and is a great spot for picnicking and bird-watching.
Essential Tips for a Successful Camping Adventure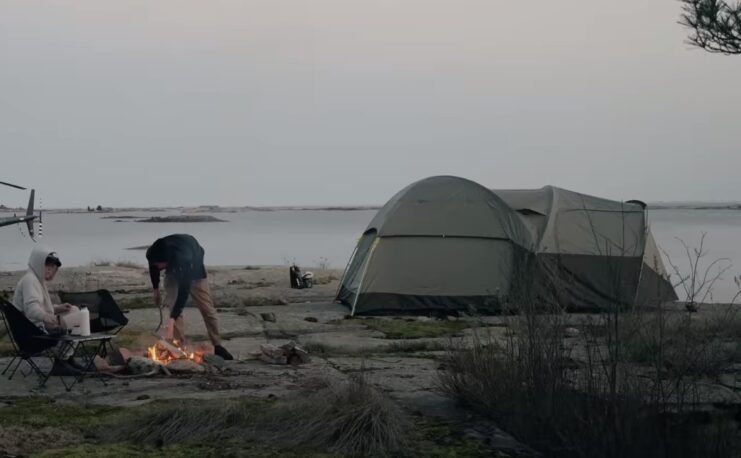 Embarking on a camping trip can be an exhilarating experience, but it requires careful planning and preparation. Here's a handy table with essential tips to ensure your camping adventure is safe and enjoyable:
| Camping Tips | Description |
| --- | --- |
| Plan Ahead | Research the campground or park before your trip. Understand the rules, amenities, and nearby attractions. Make reservations if necessary. |
| Pack Smart | Bring only what you need. Essential items include a tent, sleeping bag, food, water, clothing, and a first-aid kit. Don't forget items for personal hygiene. |
| Check the Weather | Always check the weather forecast before you go camping. This will help you pack appropriate clothing and gear. |
| Arrive Early | Try to arrive at your campsite early. This gives you plenty of time to set up your camp before it gets dark. |
| Respect Nature | Follow the "Leave No Trace" principles. Don't disturb wildlife, and always clean up your campsite before you leave. |
| Food Storage | Store your food properly to avoid attracting wildlife to your campsite. Use bear-resistant containers if you're camping in bear country. |
| Fire Safety | Only start fires in designated fire pits or rings. Never leave a fire unattended and always fully extinguish it before leaving. |
| Stay Safe | Always let someone know where you're going and when you plan to return. Carry a map, compass, and a whistle for emergencies. |
Remember, camping is all about enjoying nature and having fun. These tips will help ensure that your camping trip is safe, enjoyable, and respectful of the environment.
Conclusion
Camping in Connecticut offers a unique blend of beach, forest, and lake experiences. Whether you're a seasoned camper or a first-timer, the Constitution State has something to offer you.
From the stunning beauty of Hammonasset Beach State Park to the rustic charm of Macedonia Brook State Park, you're sure to find a campground that suits your needs and preferences.
Don't forget that the best camping trip is a safe one, so always follow the campground rules and respect the nature around you.