If you're on the hunt for the next great outdoor experience, you've come to the right place. Today, we're introducing the 5 best camping spots in Idaho, a state known for its stunning landscapes and incredible outdoor opportunities. So, grab your camping gear, and let's dive in!
1. Redfish Lake: The Gem of the Sawtooth National Forest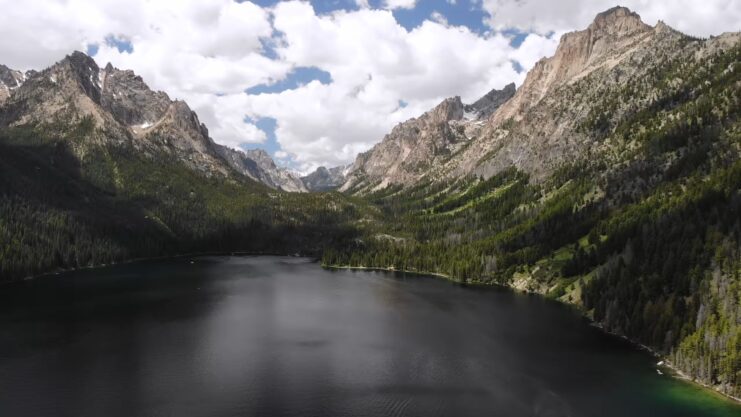 Redfish Lake is more than just a camping spot; it's a destination. This glacier-fed lake is known for its turquoise blue waters and sandy shores.
The Sockeye Campground at Redfish Lake offers 23 secluded first-come, first-serve campsites with amenities such as tables, grills, and drinking water. The nearby town of Stanley provides groceries and dining options, making it a convenient base for your camping adventure.
2. Ponderosa State Park: A Peninsula of Adventure
Ponderosa State Park is a thousand-acre peninsula on Payette Lake. It offers 113 campsites with amenities like electric hook-ups, showers, and flush toilets. Surrounded by tall pine trees and stunning views of the lake, this park is a haven for nature lovers. The nearby town of McCall hosts farmers' markets on Wednesdays and Saturdays, adding a local flavor to your camping experience.
3. Farragut State Park: A Panhandle Playground
Farragut State Park, located in Northern Idaho Panhandle, is a camping spot that offers more than just a place to pitch your tent. With over 4,000 acres of adventure and activities, including swimming, fishing, boating, disc golf, and hiking, it's a playground for outdoor enthusiasts.
The park has 223 individual camping sites, ten camping cabins, and seven group camps, catering to all types of campers.
4. City of Rocks National Reserve: A Geologic Wonderland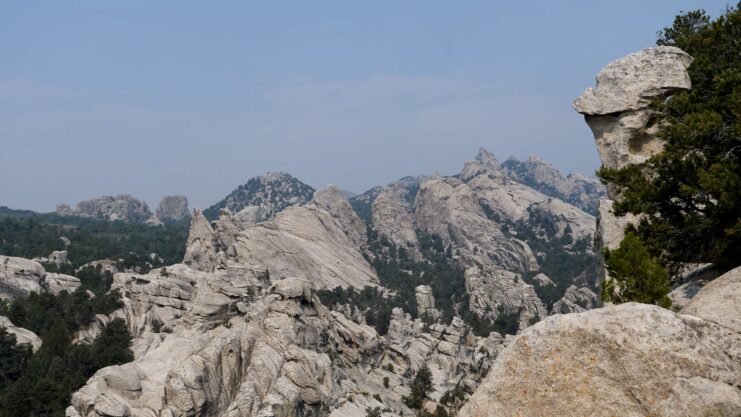 The City of Rocks National Reserve is a geologic wonderland that offers a unique camping experience. With 64 standard campsites and three group sites, this reserve is a camper's paradise amidst stunning rock formations.
Hiking trails like Creekside Towers Trail and South Fork Loop Trail offer opportunities for exploration and adventure. The nearby Tracy General Store in Almo, Idaho, provides groceries and essentials, making your camping trip hassle-free.
5. Falls Campground: A Hidden Treasure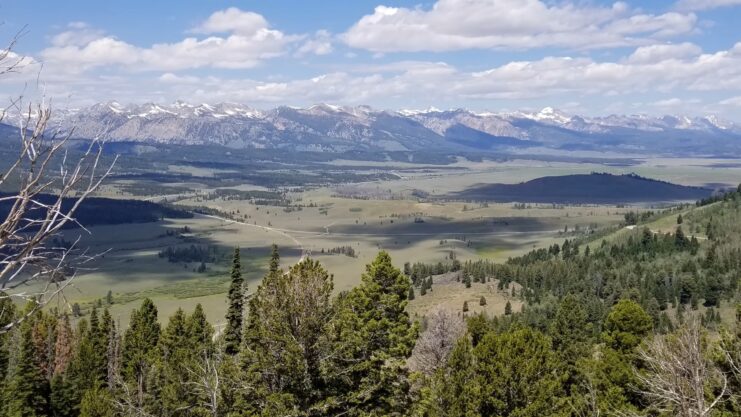 The Falls Campground in the Caribou-Targhee National Forest is a hidden gem that offers a serene camping experience. With 16 single-unit campsites and seven double campsites, this campground is perfect for those seeking tranquility amidst nature.
The nearby town of Island Park is a hub for fly-fishing enthusiasts and cattle ranchers, adding a unique charm to your camping experience.
Camping Spot
Key Features
Amenities
Redfish Lake

Glacier-fed waters
Sandy shores

Tables
Grills
Drinking water

Ponderosa State Park

Thousand-acre peninsula
Wildlife

Bathrooms
Showers
RV hookups

Farragut State Park

Over 4,000 acres
Lake Pend Oreille

Fishing
Boating
Swimming
Hiking

City of Rocks National Reserve

64 standard campsites
3 group sites

Falls Campground

Hidden gem
Caribou-Targhee National Forest

16 single-unit campsites
7 double campsites
Essential Camping Tips for Idaho
Before you pack your bags and head out, here are some essential camping tips to ensure you have the best experience possible:
Check the Weather: Idaho's weather can be quite unpredictable, with sunny days quickly turning into stormy ones. Always check the forecast before your trip and prepare for all types of weather. Pack layers to accommodate temperature changes, and don't forget rain gear just in case.
Pack Essentials: Packing the right gear can make or break your camping trip. Here are some essentials you shouldn't forget:

Tent: Ensure your tent is in good condition and has all its parts. Consider the size and weather resistance of your tent.
Sleeping Bag: Choose a sleeping bag suitable for the lowest temperature you might encounter.
Food and Water: Pack enough food and water for your trip. Consider bringing a water filter or purification tablets if you'll be camping near a water source.
First-Aid Kit: A first-aid kit is a must. It should include bandages, antiseptic wipes, tweezers, medical tape, pain relievers, and any personal medication.
Multi-tool: A multi-tool can be handy for a variety of tasks around the campsite.

Respect the Environment: The principle of "Leave No Trace" is crucial when camping.
Choose the Right Campsite: The right campsite can greatly enhance your camping experience. Look for established sites that are level and offer some natural protection from the elements. Avoid camping too close to water sources as it can damage the ecosystem.
Stay Safe: Safety should be your top priority. Inform someone about your camping plans and when you expect to return. Be aware of your surroundings and potential hazards like falling branches, flash floods, or wildlife.
FAQs
What is the best location for a campsite? The best location for a campsite depends on your personal preferences. Some people prefer waterfront locations, while others prefer mountainous terrains. All the spots listed in this article are excellent choices.
Is Idaho good for camping? Absolutely! Idaho is known for its stunning landscapes, making it a fantastic place for camping.
What is the 14-day camping limit in Idaho? The 14-day camping limit in Idaho means that you can camp at any one site for a maximum of 14 consecutive days. After that, you must move at least five miles from your original location.
What is the number one rule of camping? The number one rule of camping is to respect nature. This means leaving no trace, keeping noise levels down, and respecting local wildlife.
Conclusion
In conclusion, Idaho offers a wealth of camping opportunities for outdoor enthusiasts. Whether you're a seasoned camper or a first-timer, these five spots are sure to provide an unforgettable experience. So why wait? Start planning your Idaho camping adventure today!