Traveling is not just about reaching a destination; it's about experiencing the journey, the culture, the nature, and the beauty that surrounds us. The US, with its vast landscapes and diverse cities, offers a variety of vacation spots that cater to every kind of traveler.
In this article, we will explore the top 10 best vacation spots in the US for 2023. Prepare to be amazed!
10. Jackson Hole, Wyoming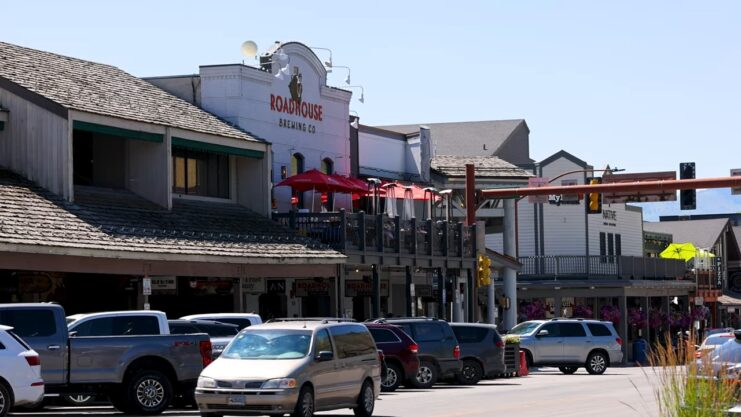 Tucked away in the Teton Mountain Range, Jackson Hole is a valley that epitomizes the spirit of the American West. Known for its rugged landscapes, abundant wildlife, and outdoor adventures, Jackson Hole is a haven for nature enthusiasts and thrill-seekers alike.
Outdoor Adventures
The place is renowned for its winter sports, especially skiing and snowboarding. The Jackson Hole Mountain Resort offers world-class slopes that attract enthusiasts from around the globe. But the adventures don't stop in winter. Summer in Jackson Hole is perfect for hiking, mountain biking, and white-water rafting.
Wildlife and Scenery
The valley's proximity to both Grand Teton National Park and the southern entrance to Yellowstone National Park makes it a prime location for wildlife viewing. From majestic moose to roaming bison, the region is teeming with nature's wonders.
The scenic drives, with the backdrop of the Tetons, offer views that are nothing short of breathtaking. So, if you're looking for an exciting adventure this is the perfect place for you.
9. Nantucket, Massachusetts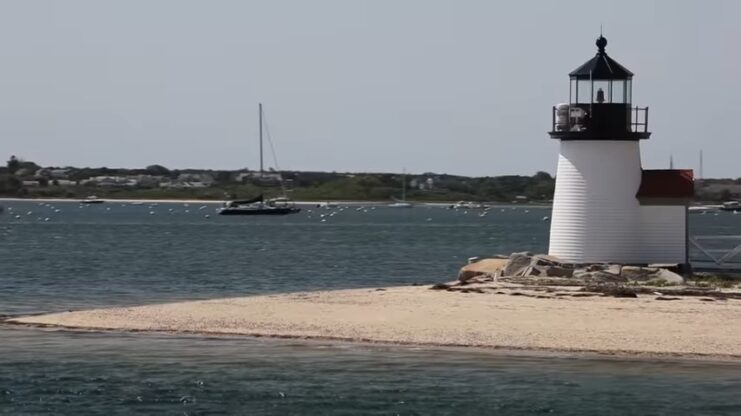 Nantucket is an island steeped in history and natural beauty, located off Cape Cod. With its cobblestone streets, historic lighthouses, and pristine beaches, Nantucket is a perfect escape from the hustle and bustle of city life.
Beaches and Biking
This amazing place boasts some of the most beautiful beaches on the East Coast. From the calm waters of Children's Beach to the surf-friendly waves of Cisco Beach, there's a spot for every beach lover. Moreover, the island's flat terrain makes it perfect for biking, offering a unique way to explore its beauty.
History and Architecture
Nantucket's rich whaling history is evident in its well-preserved 18th and 19th-century buildings. The Whaling Museum offers insights into the island's maritime past, while a stroll through the historic district promises a journey back in time.
8. Monterey, California
Located on California's rugged central coast, Monterey is a blend of marine wonders, historic charm, and scenic beauty where you can camp and fish with your family. With its world-famous aquarium, historic Cannery Row, and stunning coastal views, Monterey promises a diverse vacation experience.
Marine Marvels
The Monterey Bay Aquarium is a must-visit, offering a deep dive into the marine life of the Pacific. From mesmerizing jellyfish to playful sea otters, the aquarium showcases the rich biodiversity of the ocean.
Moreover, the nearby Monterey Bay National Marine Sanctuary is a haven for whale watching.
Historic Charm
Cannery Row, once the center of the sardine-packing industry, is now a vibrant waterfront street. With its historic buildings, boutique shops, and seafood restaurants, it offers a glimpse into Monterey's rich maritime history.
7. Telluride, Colorado
Telluride is a gem in Colorado's crown. It is nestled in a box canyon and surrounded by the towering peaks of the San Juan Mountains. Known for its world-class ski slopes and vibrant summer festivals, this former silver mining camp has transformed into a premier vacation destination.
Skiing and Snowboarding
Telluride is a winter wonderland, boasting some of the best ski slopes in the US. With over 2,000 acres of skiable terrain, it caters to both beginners and seasoned pros. The breathtaking views of the snow-capped mountains, combined with the thrill of the slopes, make for an unforgettable skiing experience.
Summer Festivals
While winter in Telluride is all about snow sports, summer brings a different kind of charm. The town hosts a plethora of festivals, from the renowned Telluride Film Festival to the Bluegrass Festival.
These events, set against the backdrop of the majestic mountains, offer a unique blend of culture and nature where numerous people come here to camp and enjoy themselves.
6. Bar Harbor, Maine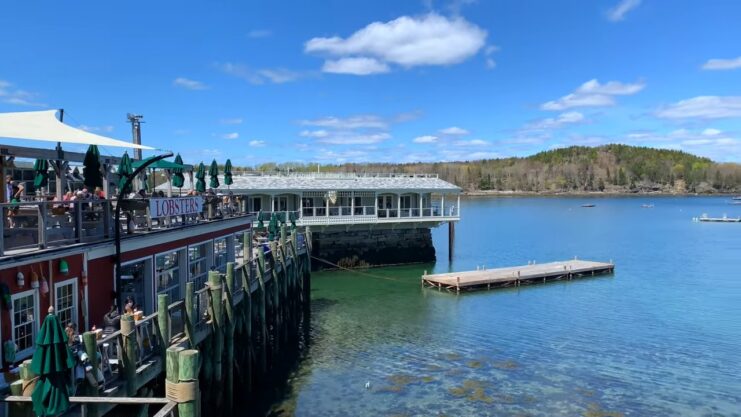 Located on Mount Desert Island, Bar Harbor is a picturesque coastal town in Maine. The place is known for its stunning landscapes, rich maritime history, and delicious seafood. Bar Harbor is a perfect getaway for those looking to experience the charm of New England.
Natural Attractions
This place is the gateway to Acadia National Park, one of the most visited national parks in the US. The park offers a mix of rocky coastlines, dense forests, and scenic mountaintops. Cadillac Mountain, the highest point on the US East Coast, promises panoramic views of the surroundings.
Town and Traditions
The town of Bar Harbor, with its quaint streets and historic buildings, offers a glimpse into the maritime traditions of New England. The town is also renowned for its seafood, especially lobsters.
Whether you're exploring the local shops or relishing a lobster roll, Bar Harbor promises an authentic New England experience.
5. Yellowstone National Park, Wyoming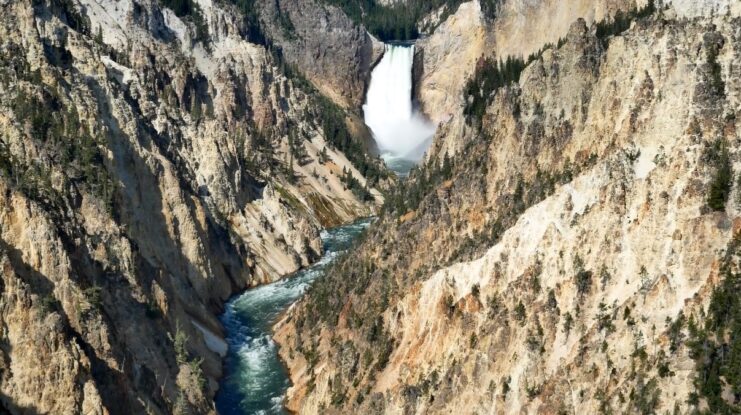 Established in 1872, Yellowstone is the first national park in the world. Spanning over 2.2 million acres, this vast park is a treasure trove of geothermal wonders, diverse wildlife, and pristine landscapes.
Geothermal Marvels
Yellowstone is renowned for its geothermal features, including the famous Old Faithful geyser. The park is home to over half of the world's geysers and numerous hot springs. The Grand Prismatic Spring, with its vibrant colors, is a must-visit for anyone exploring the park. Trust me, you won't regret it!
Wildlife and Wilderness
Yellowstone offers one of the finest wildlife viewing opportunities in the US. From grizzly bears and wolves to herds of bison and elk, the park promises a close encounter with nature. Moreover, the vast wilderness of Yellowstone, with its canyons, forests, and lakes, offers a serene escape from the hustle and bustle of city life.
4. Honolulu – Oahu, Hawaii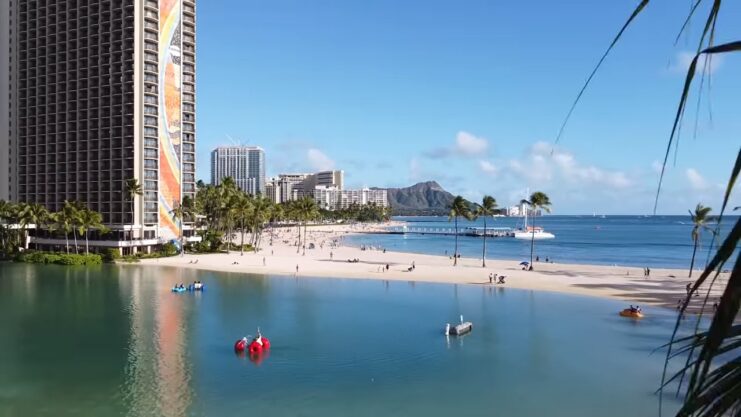 Honolulu, the capital city of Hawaii, is located on the island of Oahu. It's a vibrant blend of ancient Hawaiian traditions and modern urban charm. With its rich history, bustling city life, and serene beaches, Honolulu offers a unique island experience.
City and Culture
The city is not just a tropical paradise; it's also a hub of culture and history. It is home to several historic sites, including the Iolani Palace, the only royal palace in the US, and the Pearl Harbor National Memorial. Moreover, the vibrant streets of Waikiki offer a mix of shopping, dining, and entertainment.
Natural Beauty
Oahu, often referred to as "The Gathering Place," boasts some of the most beautiful beaches in Hawaii full of fish and other sealife. From the famous Waikiki Beach to the more secluded Lanikai Beach, there's a spot for every beach lover. Moreover, the island's interior, with its lush rainforests and scenic viewpoints, promises a visual treat.
If you're looking for a perfect oasis, look no further, this is it!
3. Grand Canyon National Park, Arizona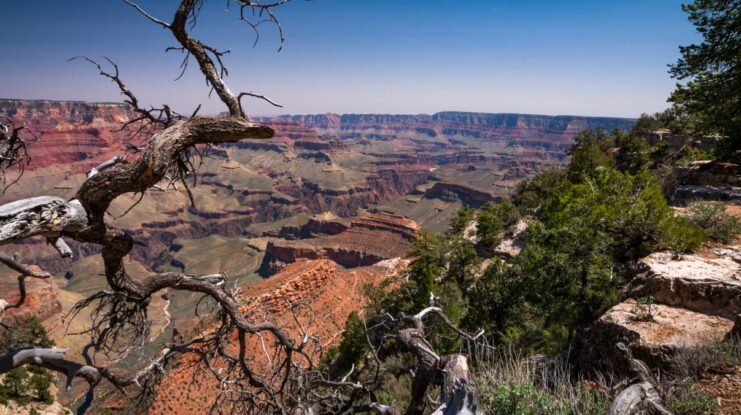 One of the seven natural wonders of the world, the Grand Canyon is a testament to the power of nature. This iconic landmark, carved by the Colorado River, is a must-visit for anyone looking to witness nature's grandeur.
Inspiring Views
Securing the third spot in the rankings, Grand Canyon National Park is known worldwide for its awe-inspiring views. The vast expanse of the canyon, with its intricate patterns and vibrant hues, promises a visual spectacle that is hard to match.
Adventures and Activities
The Grand Canyon is not just about its views; it's also a hub for adventure. The park offers scenic whitewater rafting routes that promise thrills and excitement. Moreover, the numerous trails and viewpoints ensure that visitors get a comprehensive experience of this natural wonder. Keep in mind that there are venomous snakes here and you should always stay safe and cautious.
2. Maui, Hawaii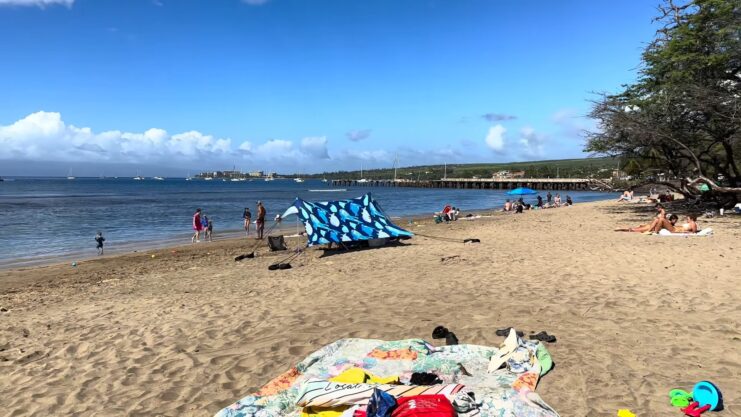 The second-largest island in Hawaii is a tropical paradise that offers a unique blend of natural beauty and adventure. From its lush rainforests to its pristine beaches, Maui promises an unforgettable vacation experience.
Diverse Attractions
Climbing up two spots to No. 2 in the rankings, Maui offers something for everyone. Whether you want to relax on the beach, indulge in water sports, or explore the island's interior, Maui has it all. The island's diverse landscape includes volcanic craters, lush valleys, and stunning waterfalls.
Activities and Sights
Maui is not just about its natural beauty; it's also an adventurer's paradise. The island offers a range of activities, from zip-lining to snorkeling. Moreover, the many sights, including the historic town of Lahaina and the scenic Hana Highway, ensure that there's never a dull moment when you're in Maui.
1. Glacier National Park, Montana
Nestled in the Rocky Mountains of Montana, Glacier National Park is a haven for nature lovers. With its pristine lakes, rugged mountains, and vast meadows, it's no wonder that this park has taken the No. 1 spot in the Best Places to Visit in the USA ranking for 2023.
Majestic Landscapes
For the first time, Glacier National Park in Montana has been recognized as the top place to visit in the USA. Once you see it, you will understand why. The park is renowned for offering some of the most majestic landscapes in the country. From towering mountains to serene lakes, every corner of this park promises a visual treat.
Activities and Wildlife
Apart from its breathtaking beauty, the place is also a hub for adventure. The park boasts several challenging hikes that promise unparalleled views of the surroundings. Moreover, it offers exceptional wildlife viewing opportunities, making it a must-visit for wildlife enthusiasts.
How to choose one of these places?
Choosing a travel destination from a list of top spots can be both exciting and overwhelming. Here's a step-by-step guide to help you decide which of these beautiful places is the best fit for your next vacation:
Criteria
Description
Examples
Purpose
Destinations known for serene environments.
Maui, Nantucket
Places offering thrilling outdoor activities.
Jackson Hole, Telluride
Destinations rich in history and culture.
Monterey, Nantucket
Budget
Some destinations might be pricier than others. Consider travel, accommodation, and daily expenses.
Hawaii (pricier) vs. National Park (potentially less expensive)
Duration of Stay
Choose based on travel time and the number of days you have.
Closer destinations for shorter trips
Season & Weather
Peak seasons due to weather conditions or events.
Telluride (winter), Bar Harbor (summer)
Personal Interests
Match destinations with your hobbies and interests.
Nature (National Parks), History (Monterey)
Travel Restrictions
Check for advisories or restrictions.
Current global situations, local advisories
Accommodation Options
Research available accommodations that fit your preference.
Luxury resorts, budget hotels, bed and breakfasts
Read Reviews
Gain insights from other travelers' experiences.
TripAdvisor, Yelp, Google Reviews
Seek Recommendations
Personal insights from acquaintances who've visited the places.
Friends, family, colleagues
List & Prioritize
Make a list of top destinations and weigh the pros and cons.
Top three destinations based on criteria
Trust Your Instinct
Sometimes, the best decisions come from intuition.
Choosing a place that resonates or you've always dreamed of visiting
FAQs:
How can I plan a multi-destination vacation using this list?
Research the distance between the destinations, travel times, and available transportation options to create a feasible itinerary.
What local cuisines should I try in these spots?
Each destination offers its own unique culinary scene. In Hawaii, for example, you should definitely try poke bowls.
How can I make the most of my vacation photography in these destinations?
Research prime photography spots, capture sunrise and sunset shots, and consider using a mix of wide-angle and zoom lenses for diverse perspectives.
Are there any eco-friendly options?
Yes, many of these destinations offer eco-friendly accommodations, sustainable tours, and efforts to promote responsible tourism.
How can I stay informed about any travel advisories or changes in these destinations in 2023?
Subscribe to travel advisories from government websites, follow local news sources, and consider using travel apps that provide real-time updates on conditions and events.
Conclusion
The United States, with its diverse landscapes and rich cultural tapestry, offers a myriad of vacation destinations. From the tropical allure of Hawaii to the rugged beauty of the Rockies, there's a spot for every traveler's desire.
The destinations highlighted in this article, based on the 2023-2024 Best Vacations Rankings by U.S. News & World Report, are a testament to the country's unparalleled vacation offerings.
Whether you're seeking adventure, relaxation, or a bit of both, these spots promise experiences that will linger in your memories long after the trip is over. All you have to do is pack your bags, set your sights on these incredible destinations, and embark on a journey of discovery and delight in 2023!
Safe travels!