If you're reading this, you're probably on the hunt for the best camping place in Colorado. Well, you're in luck! This article is packed with insider tips, stunning destinations, and everything you need to plan an unforgettable camping trip in the Centennial State!
The Top 5 Jaw-Dropping Campgrounds in Colorado
Let's jump right into it. Here are the top 5 campgrounds that offer an awe-inspiring camping experience in the state:
1. Piñon Flats Campground, Great Sand Dunes National Park
Nestled in Mosca, this campground is a gateway to a diverse landscape that includes North America's tallest sand dunes, wetlands, grasslands, alpine lakes, tundra, and forests of conifer and aspen.
The campground itself is over 60 years old and is designed in a series of loops, providing direct access to trails leading to these natural wonders. At night, the clear, moonless sky offers a stunning view of the stars, making it a perfect spot for stargazing.
2. Pearl Lake Campgrounds, near Steamboat Springs
This campground is located near the town of Hahn's Peak. It offers a serene environment with breathtaking views of Farewell Mountain.
The lake is known for its large trout population, making it a paradise for fishing enthusiasts. The campground is smaller and quieter compared to the larger Steamboat Lake grounds, providing a peaceful retreat.
3. Sun Outdoors Rocky Mountain Campground, Granby
This is a large facility with 400 camping, RV, and vacation rental options. It offers a variety of amenities including a zero-entry pool, onsite SUP, fishing, and kayaking on the Colorado River.
There are also two restaurants and a mini-bowling alley, making it an ideal location for families looking for a mix of outdoor adventure and comfort.
4. May Queen Campground, Turquoise Lake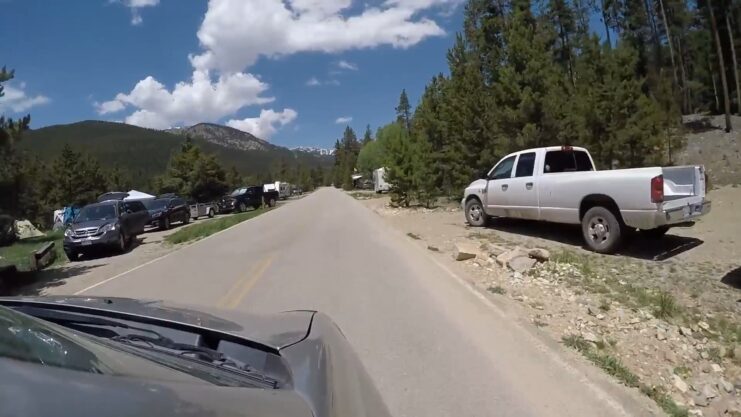 Located at the western tip of the picturesque Turquoise Lake, this campground offers a peaceful wilderness camping experience. It's the only campground at this end of the lake and is at an elevation of around 10,000 feet.
From here, you can hike out into the wilderness areas of Mount Massive and Holy Cross or take the Colorado Trail, which passes conveniently right by the entrance to the campground.
5. Bear Lake Campground, West of Yampa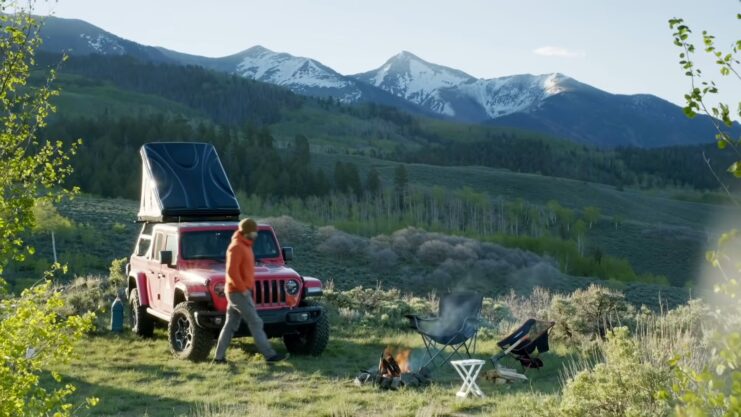 This campground is located in the Bear River Valley, close to the Flat Tops Wilderness Area, the second-largest wilderness in Colorado. The lake is enclosed by the towering, volcanic cliffs of the Flat Tops, while the valley is refreshingly lush with spruce, fir, and aspen.
Thanks to the joint management efforts of the Division of Wildlife and Medicine Bow-Routt National Forests, the trout fishery here is excellent, making it a fantastic choice for fishing enthusiasts.
The Essentials for a Memorable Camping Trip
Now that we've covered the top campgrounds, let's talk about the essentials for a memorable camping trip in Colorado. Here are some straightforward steps to follow:
Check the Weather: The weather can be unpredictable, especially in the mountains. Always check the forecast before you go and pack accordingly.
Pack the Right Gear: Depending on the time of year and the location of your campsite, you'll need different gear. Don't forget essentials like a tent, sleeping bag, cooking equipment, and a first-aid kit.
Respect the Wildlife: Colorado is home to a diverse range of wildlife. Always keep a safe distance and never feed the animals.
Leave No Trace: Preserve the beauty of the state's natural spaces by following the Leave No Trace principles. Pack out all trash, stay on designated trails, and respect other visitors.
Make Reservations: Campgrounds fill up fast during the peak months of June, July, and August. Make your reservations as soon as possible to secure your spot.
Know the Rules: Each campground has its own set of rules. Make sure you're familiar with them before you arrive.
Pack Food and Water: Always bring enough food and water for your trip. Some campgrounds may not have potable water available.
Bring Navigation Tools: A map, compass, or GPS can be valuable when exploring the trails. Even if you plan to stay close to the campground, it's always a good idea to have navigation tools on hand.
First Aid Kit: Accidents can happen, so it's essential to have a first aid kit. Make sure it includes band-aids, antiseptic wipes, tweezers, medical tape, and any necessary personal medication.
Emergency Contact Information: Have the contact information for the nearest hospital, as well as park rangers, in case of an emergency.
The Best Time To Go Camping in Colorado
Wondering when to plan your camping trip? Here's a handy table to guide you:
Season
Pros
Cons
Spring

Wildflower blooms
Fewer crowds

Unpredictable weather
Some trails may be closed due to snow

Summer

Warm weather
All trails open

Crowded
Afternoon thunderstorms are common

Fall

Beautiful fall colors
Fewer crowds

Cooler temperatures
Potential for early snow

Winter

Stunning snow-covered landscapes
Solitude

Cold temperatures
Many campgrounds and trails closed
Frequently Asked Questions
What month is best to camp in Colorado?
July and August are typically the best months for camping in Colorado. The weather is warm, and all trails are open. However, these are also the busiest months, so be sure to book your campsite in advance.
What is the best state park for camping?
Rocky Mountain National Park is one of the most popular parks for camping. It offers breathtaking views, diverse wildlife, and a range of campsites, including the Moraine Park Campground.
Where is the best-dispersed camping in Colorado?
Upper Slate Lake in White River National Forest is a fantastic choice for dispersed camping. It's a remote wilderness camping destination with beautiful surroundings.
Is Colorado good for camping?
Absolutely! Colorado is known for its diverse landscapes, from the Colorado Plateau to the Rocky Mountains and the Great Plains. It offers a wide range of camping options, including free dispersed sites, paid developed campgrounds, and even glamping sites.
Conclusion
There you have it, folks! Your ultimate guide to the best camping in Colorado. Whether you're a seasoned camper or a newbie, these extraordinary landscapes and a wealth of camping options offer something for everyone. So pack your bags, hit the road, and get ready to explore the glorious outdoors of the Centennial State!