The US gambling industry is implementing a new ethical branding code that will forbid sportsbooks from collaborating with educational institutions in order to promote sports betting.
The new sports wagering code will also prohibit payments to collegiate and amateur players for the use of their name, image, or likeness and prohibit the use of the terms "free" or "risk-free" when referring to promotional bets.
Changes are essential, the American Gaming Association informed The Associated Press on Tuesday, because of the rapid expansion of the legal sports betting sector, which is already active in 33 states and the District of Columbia. The organization serves as the primary trade body for the commercial gaming sector at the national level.
But they also follow regulators' and addiction specialists' condemnation of the gambling business, with seven jurisdictions banning the betting partnerships addressed by the code and others re-assessing sports betting advertising in general.
The New Sports Betting Code Is a Game Changer
A lawmaker from New York has sponsored a bill to prevent any kind of advertising for sports betting from appearing in digital or web formats.
Bill Miller, the association's president and chief executive officer, has remarked, "It remains vital that we get the sports wagering right." He continues by saying, "We've always placed a premium on setting an example for ethical marketing and customer safety."
In addition, he said that the new code reflects changes "that the industry took some digs at." But he assured them that it was always the group's intention to modify its marketing code proactively and that it would be reviewed annually going forward.
The director of the National Council on Problem Gambling, Keith Whyte, lauded the legislation.
The AGA's code is a crucial benchmark for the gaming sector; therefore,  we welcome these revisions," he stated. He further added, "We know that those who wager on sports are more likely to develop gambling issues, and we are also aware that many sports enthusiasts are underage."
All participating members have signed off on the new regulations, which include that everyone seen in advertisements for sports betting must be a minimum of 21 years old. They also limit ads to outlets where an audience of at least 73.6% is likely to be 21 or above.
Companies that already have promotions in place that the new laws will impact may keep running them until July 1.
What's Included in the New Sports Wagering Code?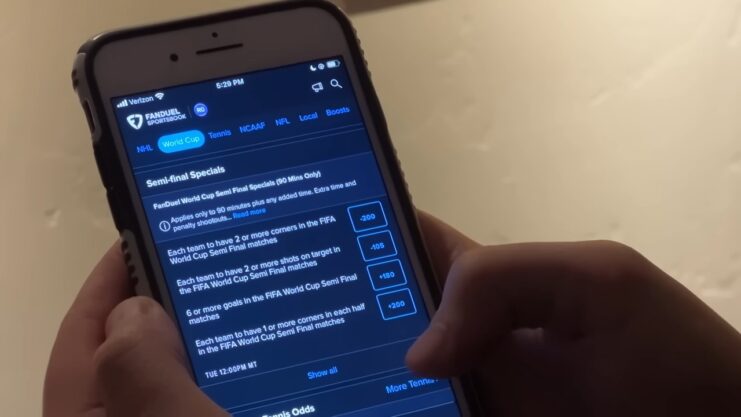 This new sports wagering code has an unrivaled impact on the US sports betting scene, according to Rotowire in Massachusetts. Five college campuses have formed ties with the gambling industry to publicize and encourage sports betting.
Both Louisiana State University and Michigan State University struck deals with Caesars Entertainment, which led to emails being sent to students at both institutions encouraging them to "place your first wager (and win your first bonus)."
As part of its 2020 partnership with PointsBet, the University of Colorado, Boulder, received a $30 referral reward for each new customer who joined up using the school's unique promo code and made a wager. The institution stopped offering referral payments in January, but the bigger agreement is still in effect.
Both PointsBet and Superbook have agreements with the University of Maryland and the University of Denver, respectively. The American Gaming Association told The Associated Press on Tuesday the changes are necessary to keep up with developments in the fast-growing legal sports betting industry, which currently operates in 33 states plus Washington, D.C. The group is the national trade association for the commercial gambling industry.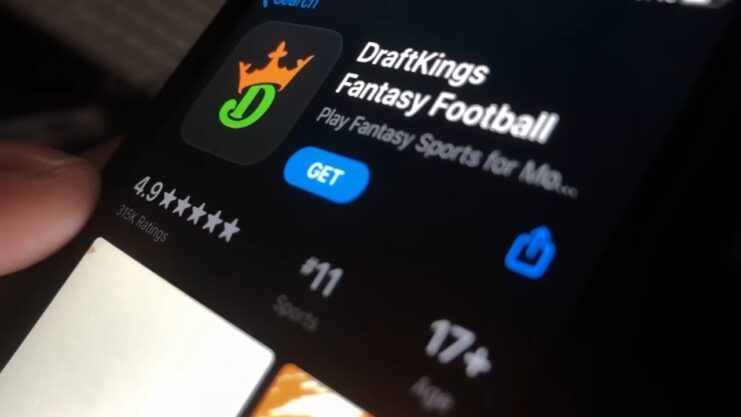 But they also follow criticism of the gambling industry from regulators and those who treat gambling addiction; several states are outlawing the kind of betting partnerships covered by the code, and others are taking a renewed look at overall sports betting advertising.
The group is seeking to demand what individual states are beginning to mandate.
Most of the big sports bookmakers have already complied with the New York State Gaming Commission's February guidelines, which restrict marketing delivered to anyone under the age of 21 and ban the use of terminology like "free" or "risk-free" in promotions.
Three sportsbooks in Ohio were recently punished for using the slang phrase, and the states of Massachusetts and Pennsylvania are among others that prohibit its usage. In addition, the state of Ohio fined DraftKings for sending postal ads to children.
One measure in New Jersey "condemns the over-proliferation of pro-wagering advertising in New Jersey," while another would ban sports book collaborations with public institutions.
New York Democrat Paul Tonko has presented legislation to ban advertisements for online sports betting and other digital platforms.
After the Supreme Court's ruling in favor of sports betting, he added, "These unrestricted advertisements have run rampant," with betting corporations spending "billions" to ensure that their messages appear on every screen in the United States. To paraphrase a famous political quote, "Congress must implement the necessary measures to restore stability in a sector with the ability to bring about real, extensive damage to the American people."
And on Monday, Connecticut Democrat and US Senator Richard Blumenthal wrote to 66 schools to inquire about their work in forming relationships with sports books to curb underage gambling and help compulsive gamblers.
Final Words
The US gambling industry is taking proactive steps to ensure that gaming remains ethical and socially responsible. By adopting the new sports wagering code, the industry is rejecting college betting partnerships and avoiding payments to collegiate and amateur players for their name, image, or likeness. The rapid expansion of the legal sports betting sector across the nation is a positive sign that the gambling industry is committed to responsible gaming. We hope that this code is a meaningful step towards safer, more responsible gambling.