The Ventura County Sheriff's Office is comprised of sworn personnel and general employees also known as our Professional Staff.
Sworn personnel are persons who have completed the six-month course at the Training Academy and have obtained peace officer status.
These individuals have the opportunity to work in various assignments and collaterals.
The Professional Staff are comprised of various career positions such as Sheriff Service Technicians who work in the Ventura County jails, Sheriff's Technical Communications Specialists who are dispatchers, forensic scientists, record clerks, crime analysts, human resources professionals, business/fiscal management staff, jail cooks, cadets, office staff and student aides.
These individuals do not have peace officer status.
Because of the nature of law enforcement and the absolute requirement of public trust, all prospective employees must undergo a rigorous screening and testing process, which includes an in-depth background investigation including a personal history statement, and, for specific positions, psychological testing and a polygraph.
Minimum Qualifications for Sworn Personnel: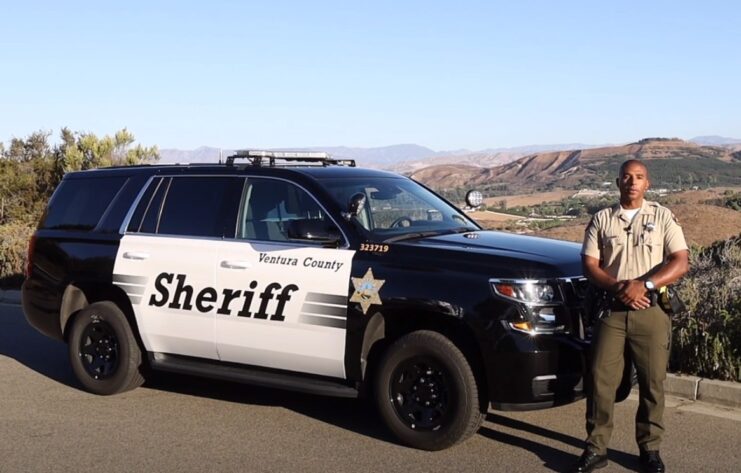 Candidates must be at least 19 years of age at time of gradation from the training program, be a U.S. citizen or on the path to U.S. citizenship within three years of employment, have no felony convictions, possess a U.S. high school diploma or G.E.D.
They must also possess a valid U.S. driver's license and a California driver's license must be obtained prior to employment.
To view a list of current openings and to apply for a position with Ventura County Sheriff's Office, click the link "Employment Opportunities".
To receive an email when a job becomes available, please click the link "Interest Card;" it will take you to the job descriptions page, find the job in which you are interested and click the button that says, "Subscribe".